Fap Titans is a porn game that adopts a Hentai graphic style. Fap Titans is a porn clicker that should delight any Hentai fan. The gameplay of a clicker or an Idle Game is often so simple and repetitive that you end up getting bored, but Fap Titans knows how to diversify. This porn game should keep you busy for a while and we'll explain why.
Game details
| | |
| --- | --- |
| 💎 Site | Faptitans.com |
| 🎮 Type | Clicker / Idle Game |
| 🖌️ Graphic design | Hentai 2D graphics |
| 📱 Support | Computer, smartphone and tablet |
| 📙 Language | French, English, German, Japanese, Russian, Chinese |
| ⭐ Note | 5/5 |
---
Fap Titans : Description
Excellent clicker and porn game, Fap Titans will keep you busy for many hours. This Hentai style porn game offers a lot of content and functionality. Upgrade your girls, expand your harem, progress in the story, go further and further in the universe of Fap Titans.
History
You play as a young warrior who wants to earn a living by eliminating monsters. The only problem is that in order to win gold and eliminate monsters, the young warrior needs allies. That's when, in addition to his quest for glory and fortune, your young warrior decides to have the biggest harem of all.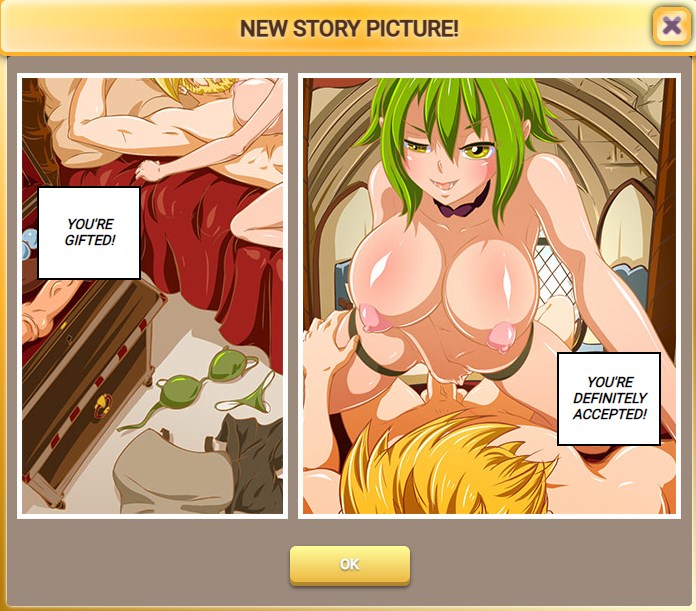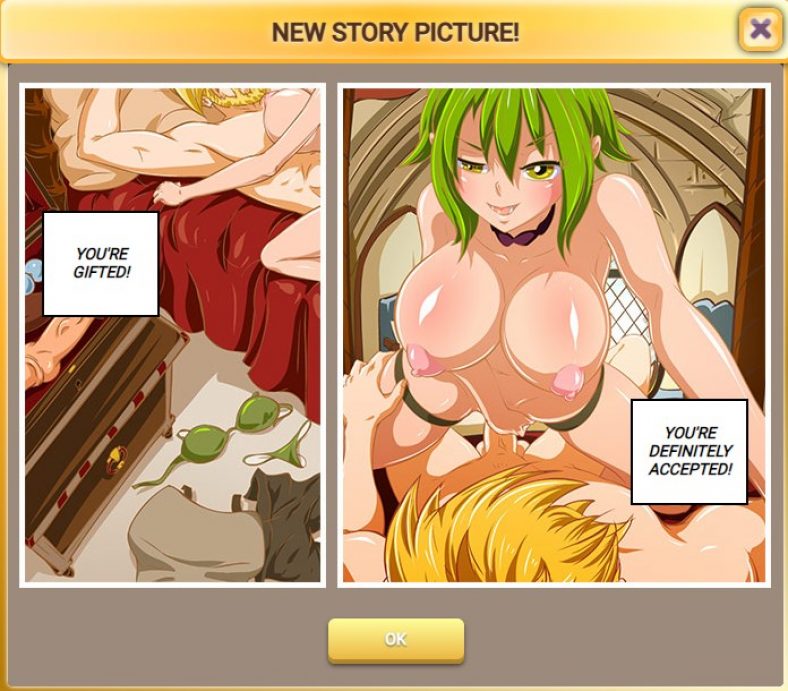 Women, glory and fortune, that's your goal. In Fap Titans, your warrior will fight against terrible monsters and have coitus with the beautiful girls of his harem, what a lucky guy!
Gameplay
As said earlier, Fap Titans is a clicker porn game. If you know anything about video games, you should already know what a clicker is. But we're going to make a brief explanation for the perverts who are only here for the porn.
A clicker is a kind of Idle Game (Incremental Game) where you progress by clicking your screen and improving your stats with the money you earn. Your goal is to automate as much money as possible and progress as far as possible. This is a type of game that tends to run out of steam quickly, but you will see that Fap Titans is an exception.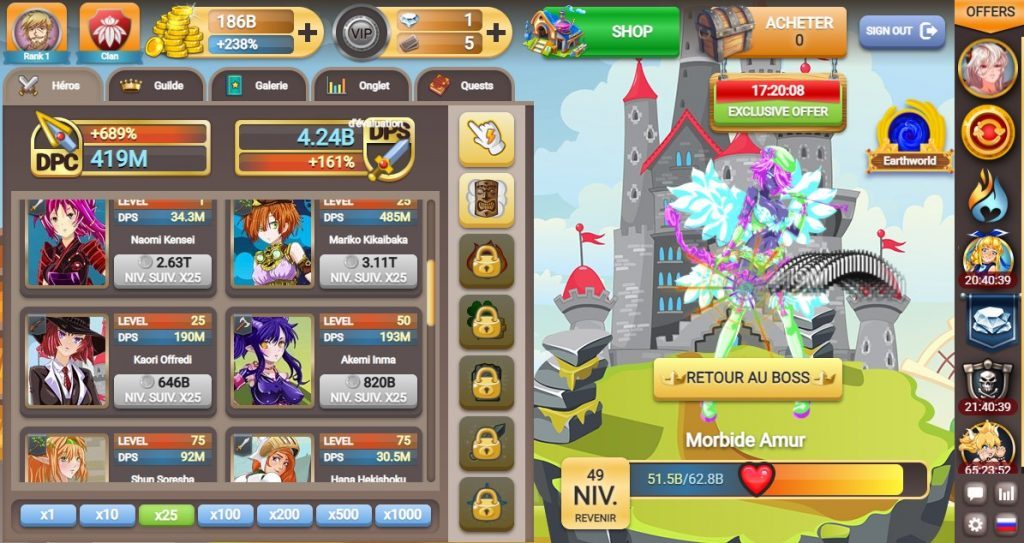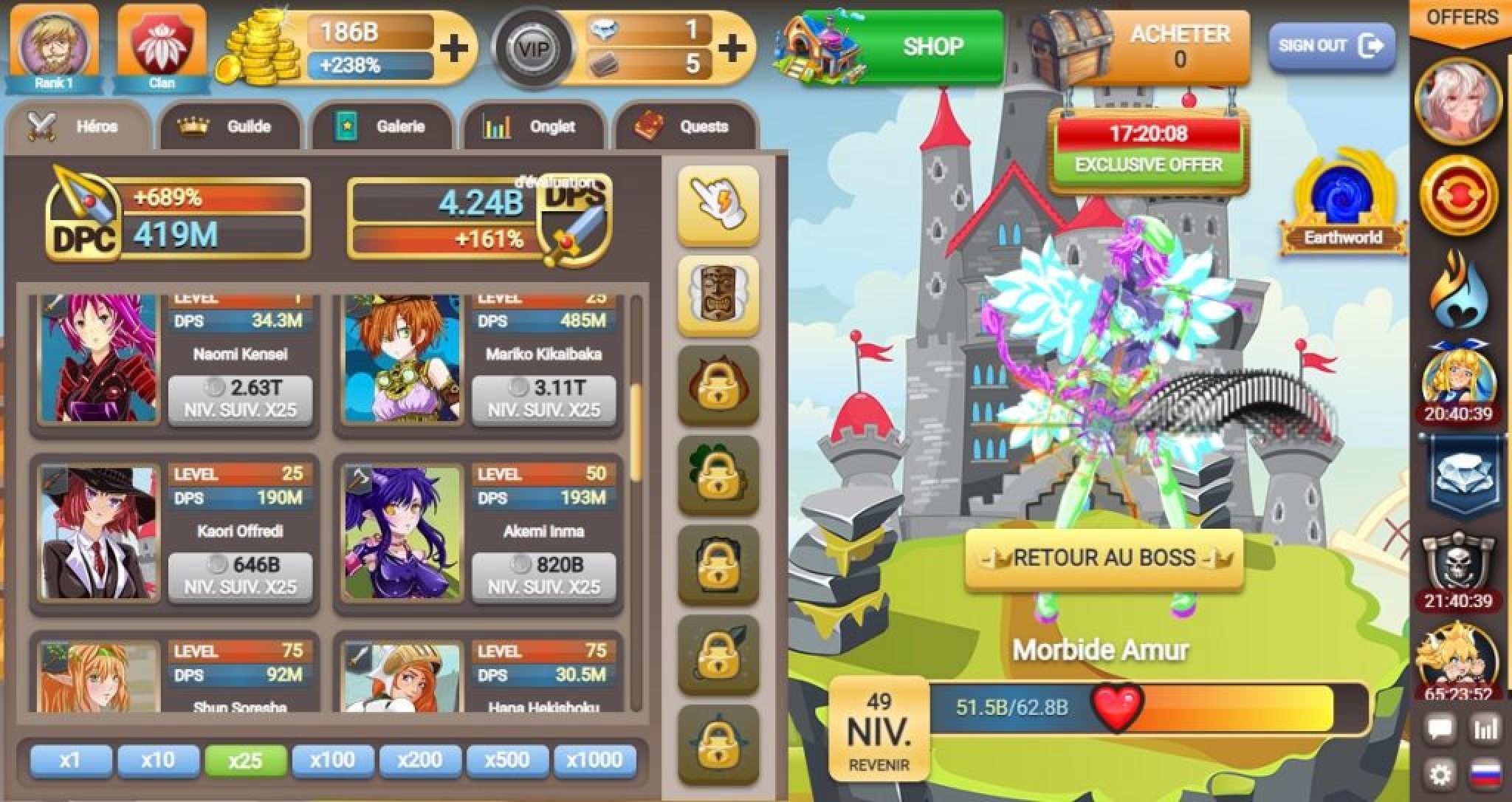 Improve his daughters and enlarge his harem
To progress in Fap Titans, you will have to recruit girls into your harem and strengthen them. When you start playing Fap Titans the first thing you will do is frantically click on the monsters to earn gold.
Once you have accumulated enough gold, you can add a girl to your harem. The girls in your harem deal passive damage to monsters, you can see the damage they deal below their levels.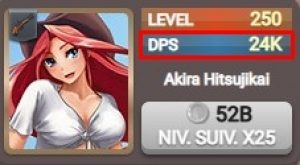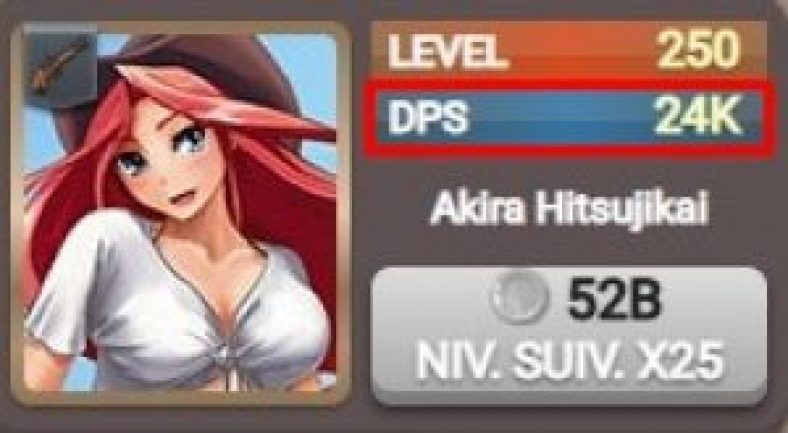 In addition to increasing their passive and click damage, leveling up your girls unlocks passive skills and, more rarely, active skills. Passive skills greatly improve DPS, DPC, or gold obtained depending on the girl.
While active skills are abilities that you can use at any time, usually to get through a tough boss fight. Each time you use an active skill, it will take some time to recharge. Each character can have a total of 8 different skills that you unlock at a certain level (10, 25, 50, 75, 100, 250, 500 and 750).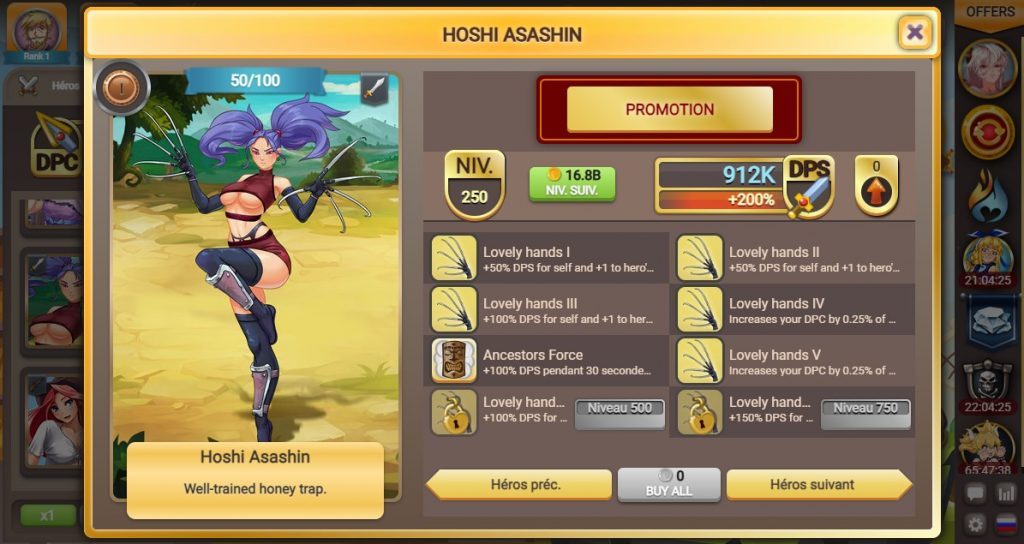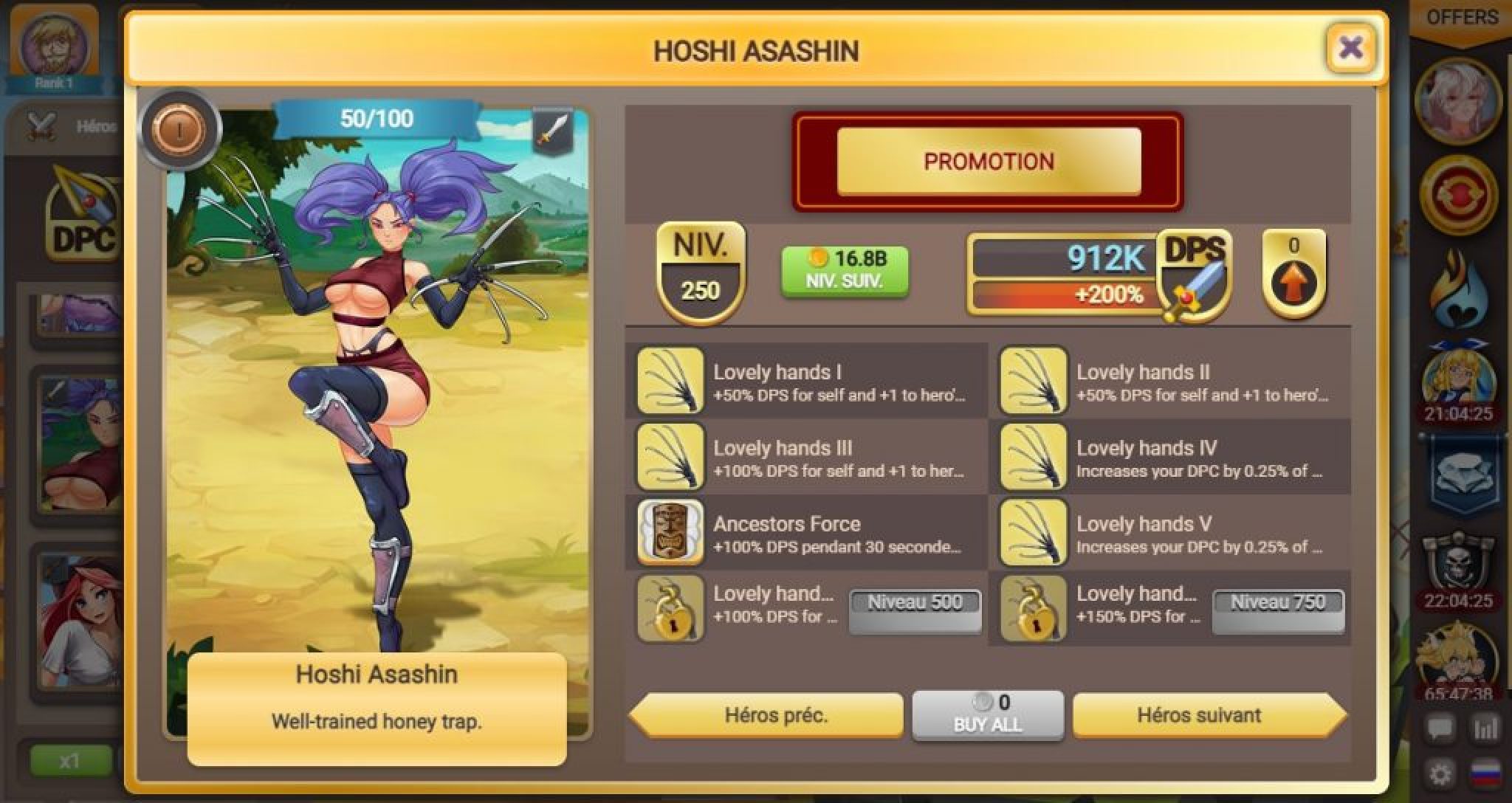 Guild Hall and Renaissance
Very early in the game you will unlock the Guild Hall which is a very important building. In the Guild Hall you can unlock several rooms that automatically generate gold, improve your damage, etc. To upgrade your Guild Hall and unlock new rooms, you will need Red Gems and Mithril.
You will be able to get Red Gems as well as Mithril during Boss fights, however, Red Gems are a limited resource. In order to get more red gems, you will need to respawn. To respawn, you need to go to your Guild Hall and click on the top left button " 


" .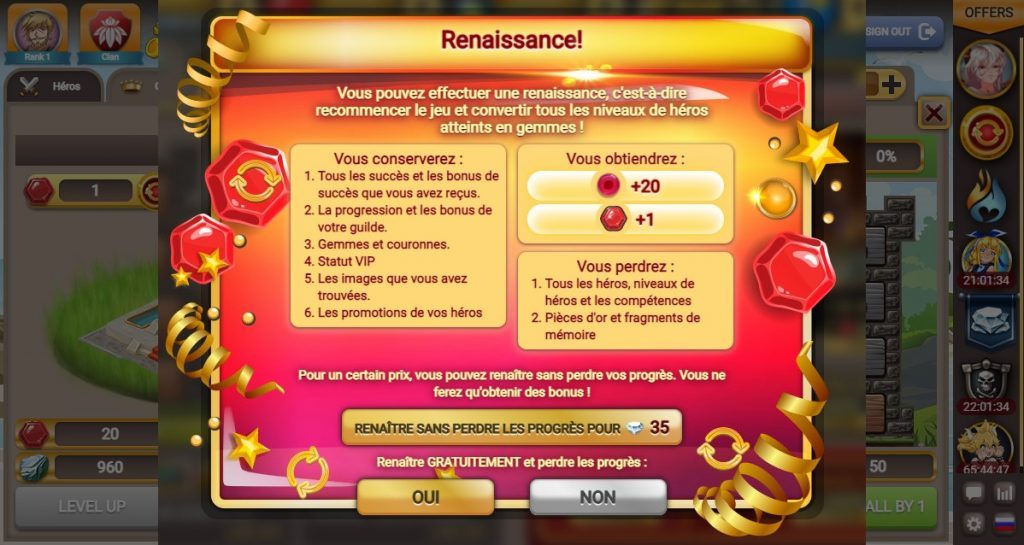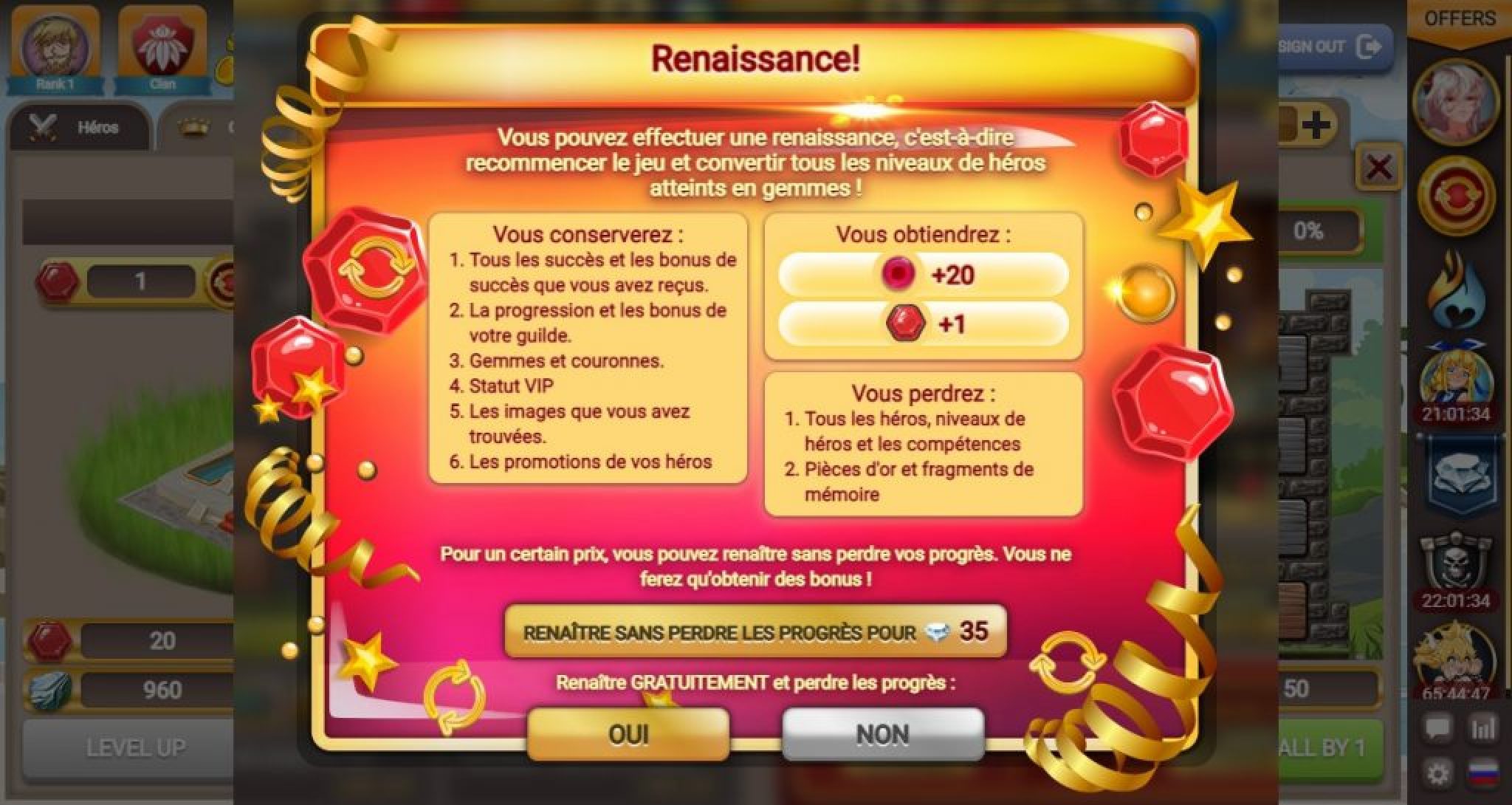 Resurrecting causes you to lose much of your progress, but allows you to obtain valuable Red Gems again. You can respawn without losing your progress by using Diamonds, the game's premium currency. By resurrecting, you will also get Chance Gems, which allow you to permanently improve the percentage of gold your character can get from monsters.
To use your Gems of Chance, you must go to the building called "Master House". Here you can improve your character's stats with gems. You can increase the following stats with Gems:
| | |
| --- | --- |
| 💪 Gem of Strength |  Damage per click |
| 💋 Charisma Gem |  Damage per second |
| 💡 Gem of intelligence |  Damage skills |
| 🍀 Gem of luck |  Gold obtained |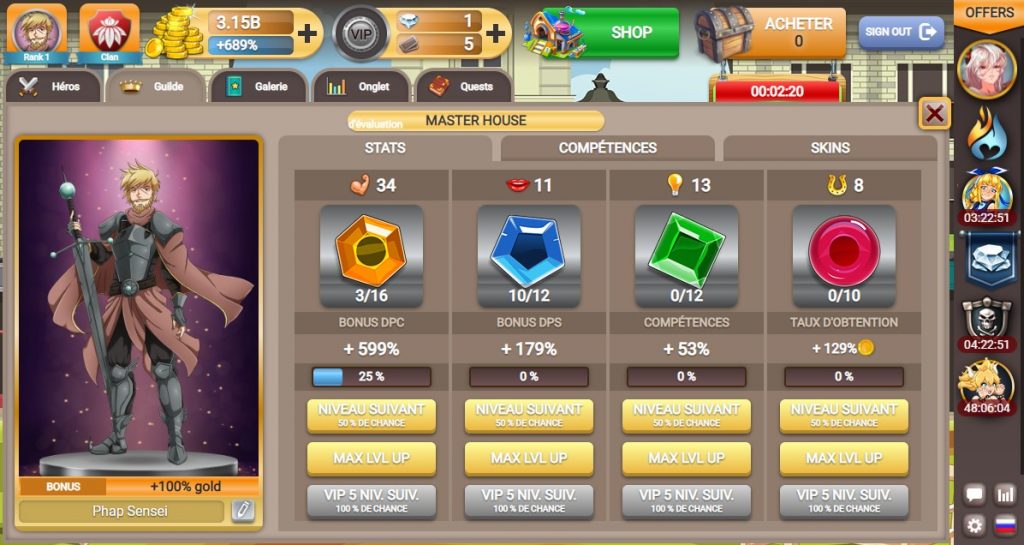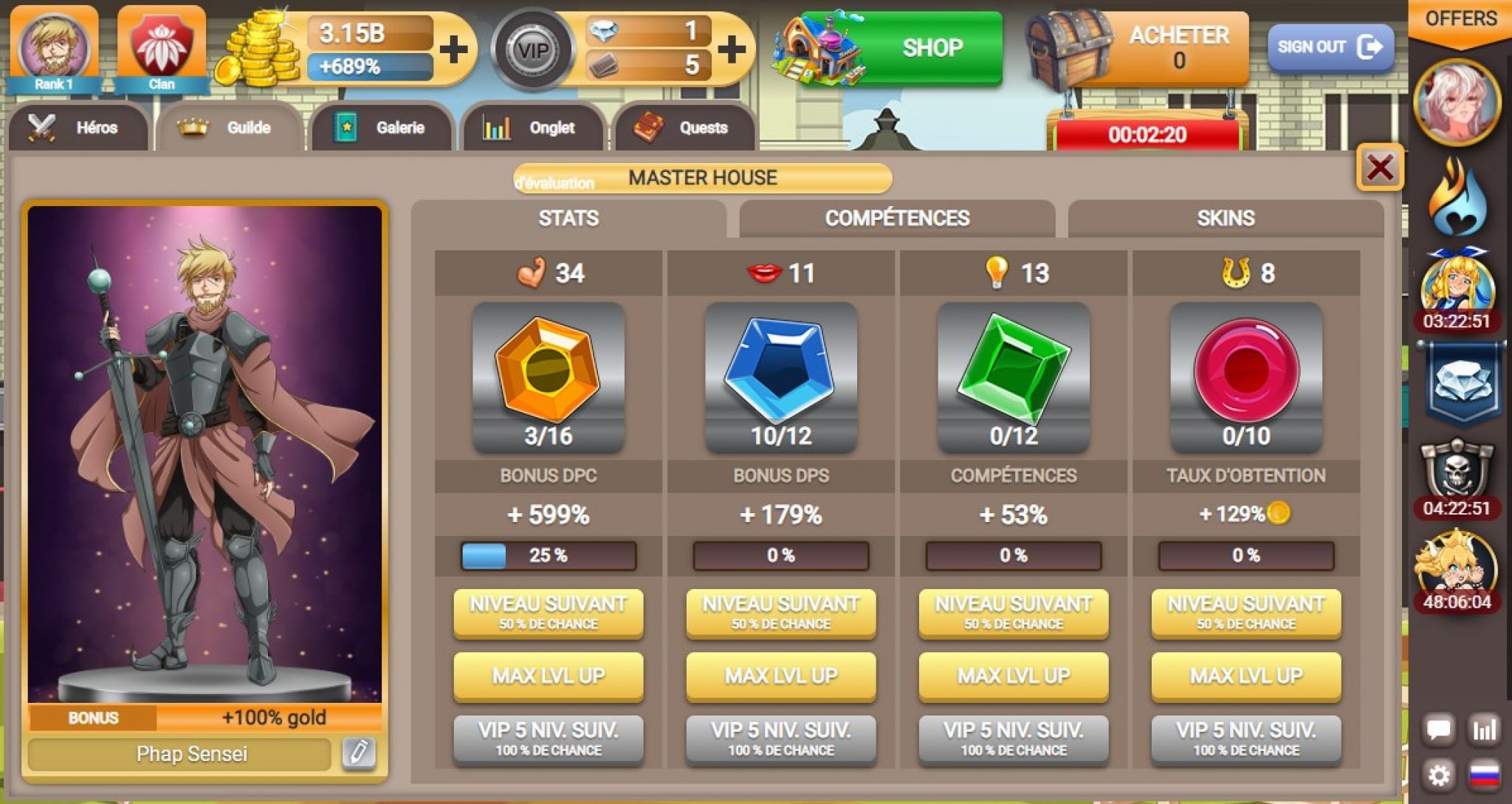 Boss Fight and Hentai Images
Every 5 levels in Fap Titans, you will have to face a Boss. Defeating a Boss grants you a lot of rewards including Gems and Chests. You can get up to three chests per Boss and only one per loop.
The chests allow you to obtain Gems, Essences, Gold or Images. The images you get are beautiful Hentai drawings that refer directly to works like Dragon Ball, One Piece, Naruto, etc.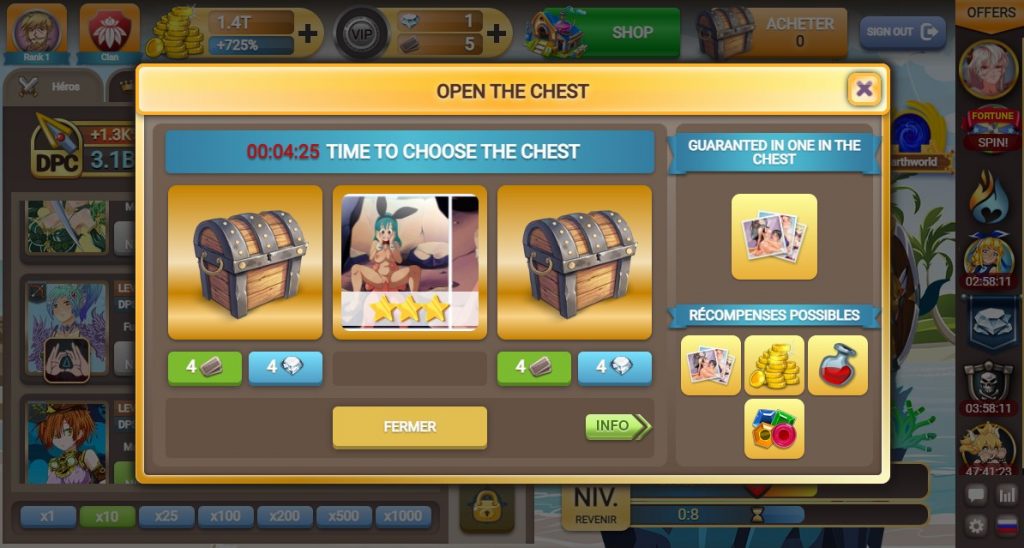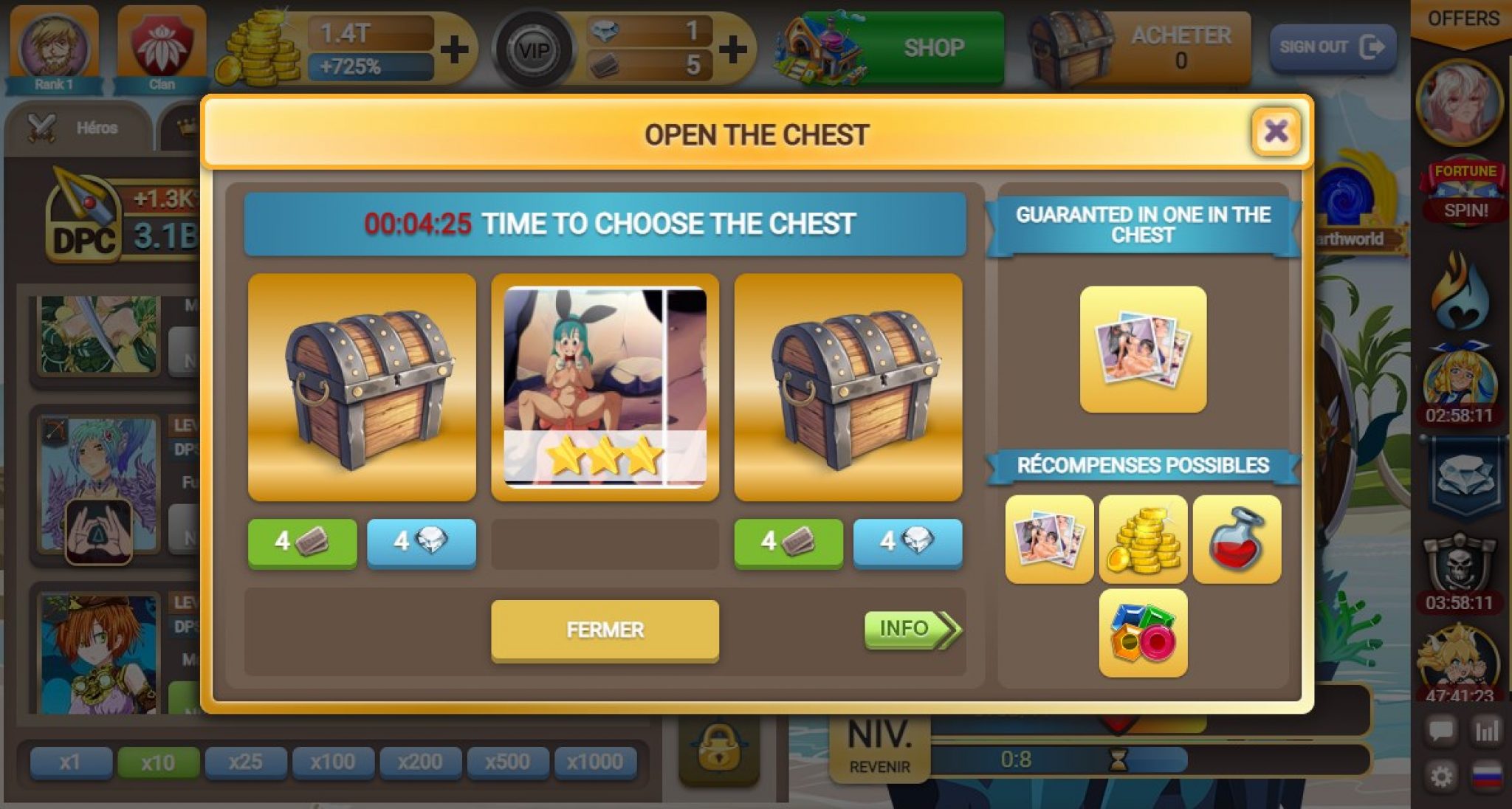 You can view your hentai pictures at any time in your gallery. Each hentai picture is categorized, when you complete a category, you get bonuses. Among the bonuses you can get, you have new heroes, gold or damage boosts.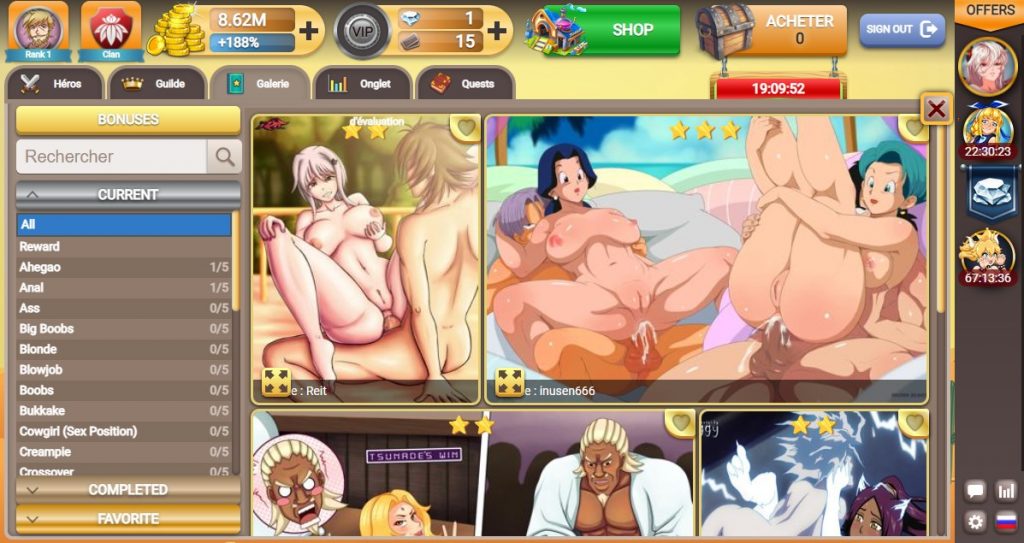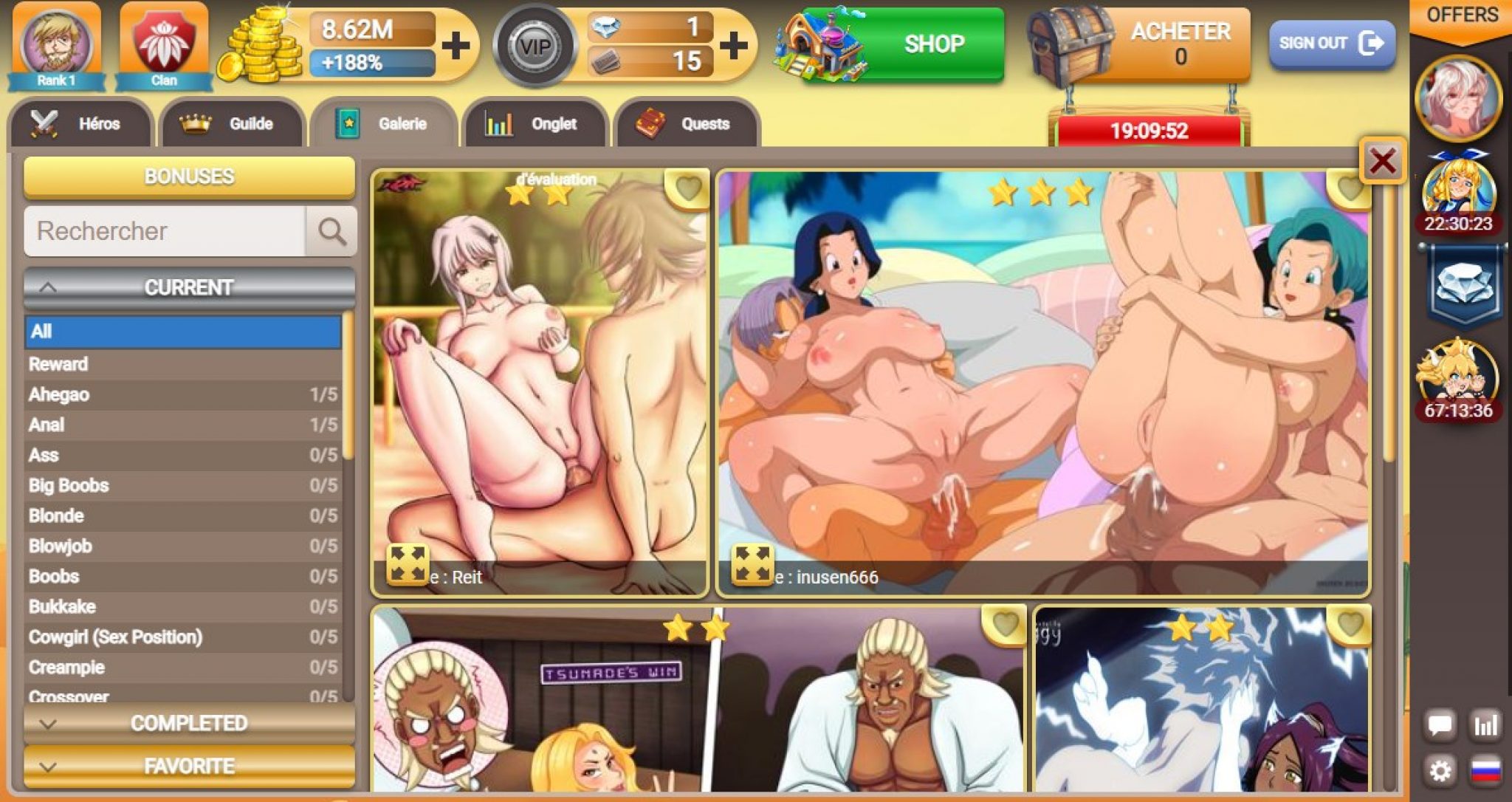 If you want to expand your collection of hentai images faster, you can buy chests with Diamonds. A chest costs 6 Diamonds while buying 100 chests will only cost you 384 Diamonds, that's 28 chests available.
Graphics
The graphics of Fap Titans are not really what the game shines by. The Hentai drawings that the game offers us are certainly very attractive, but they are not enough when it comes to having to fuck a dick. Well, it depends on the preferences and expectations of each player of course, but I don't think I'm wrong in saying that the majority of Fap Titans players don't play it to jerk off.
Fap Titans is a clicker porn game that innovates with its hentai porn theme and the plethora of features and game modes it offers. If you play Fap Titans, it is above all to relax and have a good time, the Hentai theme of Fap Titans makes the repetitive side of Idle Games more enjoyable.
Although you probably don't jerk off on Fap Titans, the Hentai images that the porn game offers are sometimes very hot. Fap Titans manages to offer us sexy Hentai images that manage to warm us up well. Playing porn games to warm up before moving on to something more concrete is quite nice and Fap Titans fulfills this task perfectly.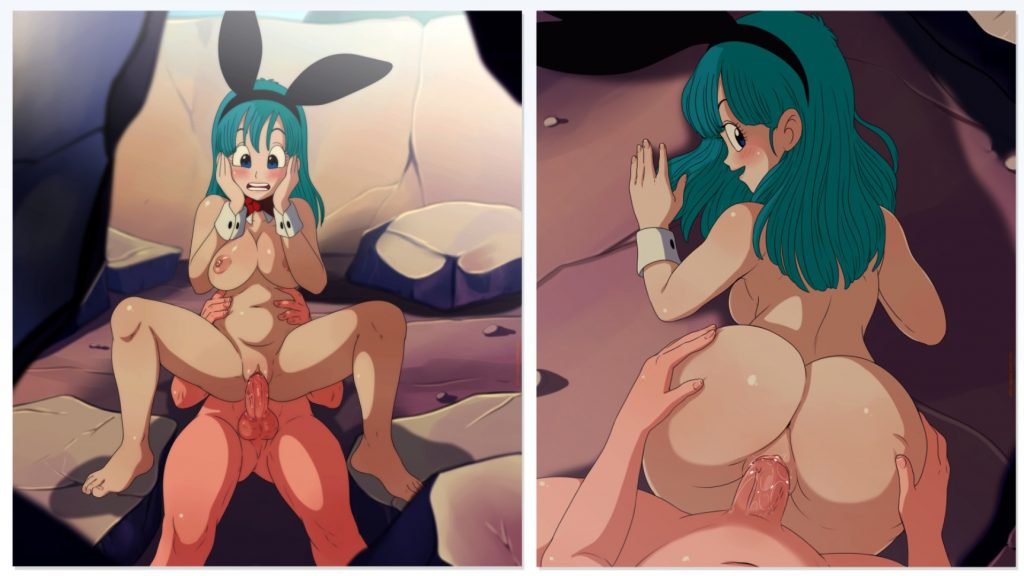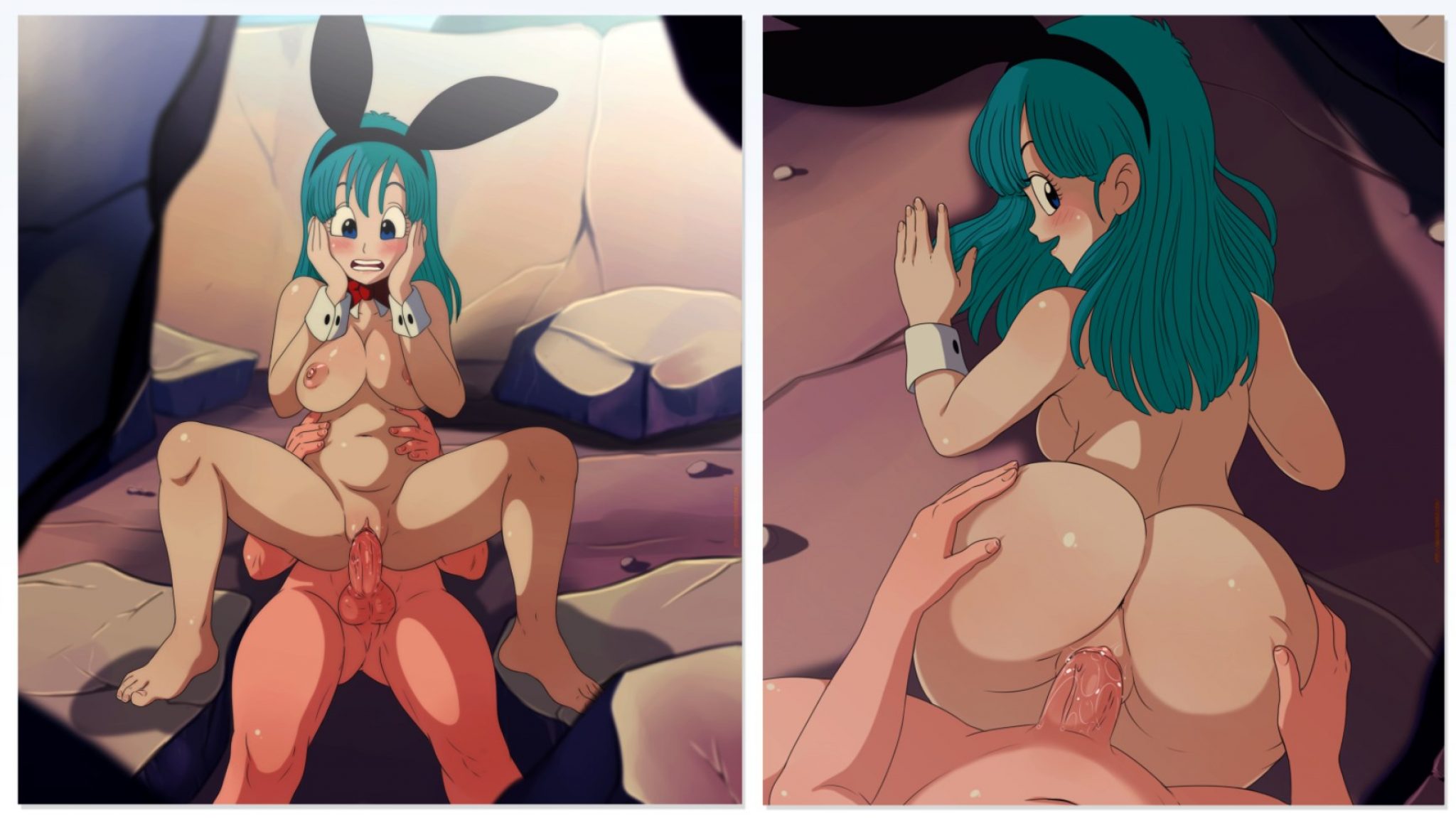 Fap Titans : How to play ?
Fap Titans is a totally free porn game. To play it, you just need to launch the game on your browser. You can play Fap Titans without registering, but if you are interested in the game, we highly recommend you do so. Registering via our link allows you to get gold, tickets and increase your damage per click.
Registering for Fap Titans is easy, as you progress through the game a registration pop-up will appear. You don't need to play Fap Titans for an hour for the registration pop-up to appear, you should see it after only a few minutes.
Fap Titans on mobile
You can play Fap Titans directly on your smartphone or tablet. Just like on a computer, you just have to launch Fap Titans on your browser to play. Registering to Fap Titans will synchronize your data and allow you to continue your game on any device.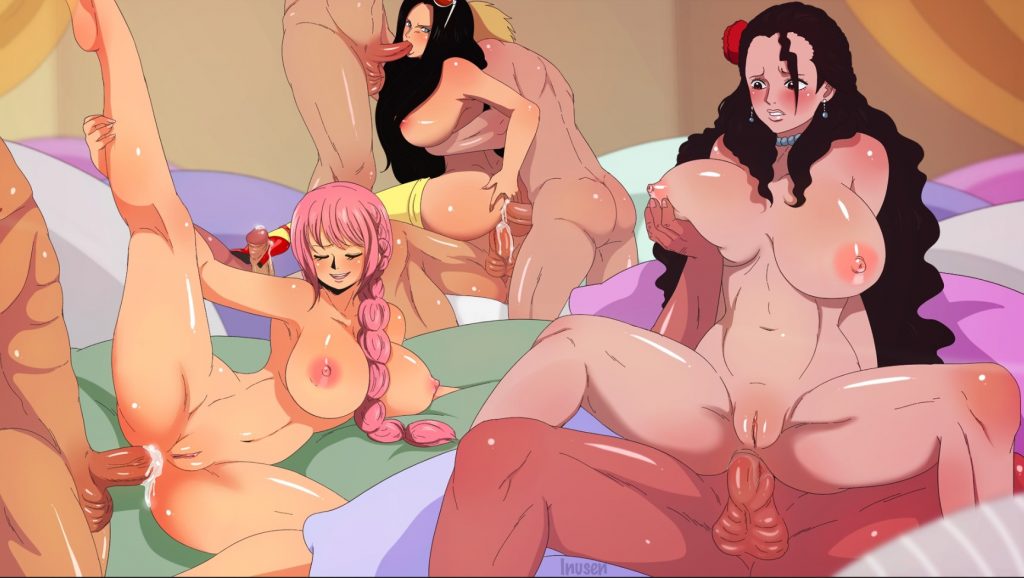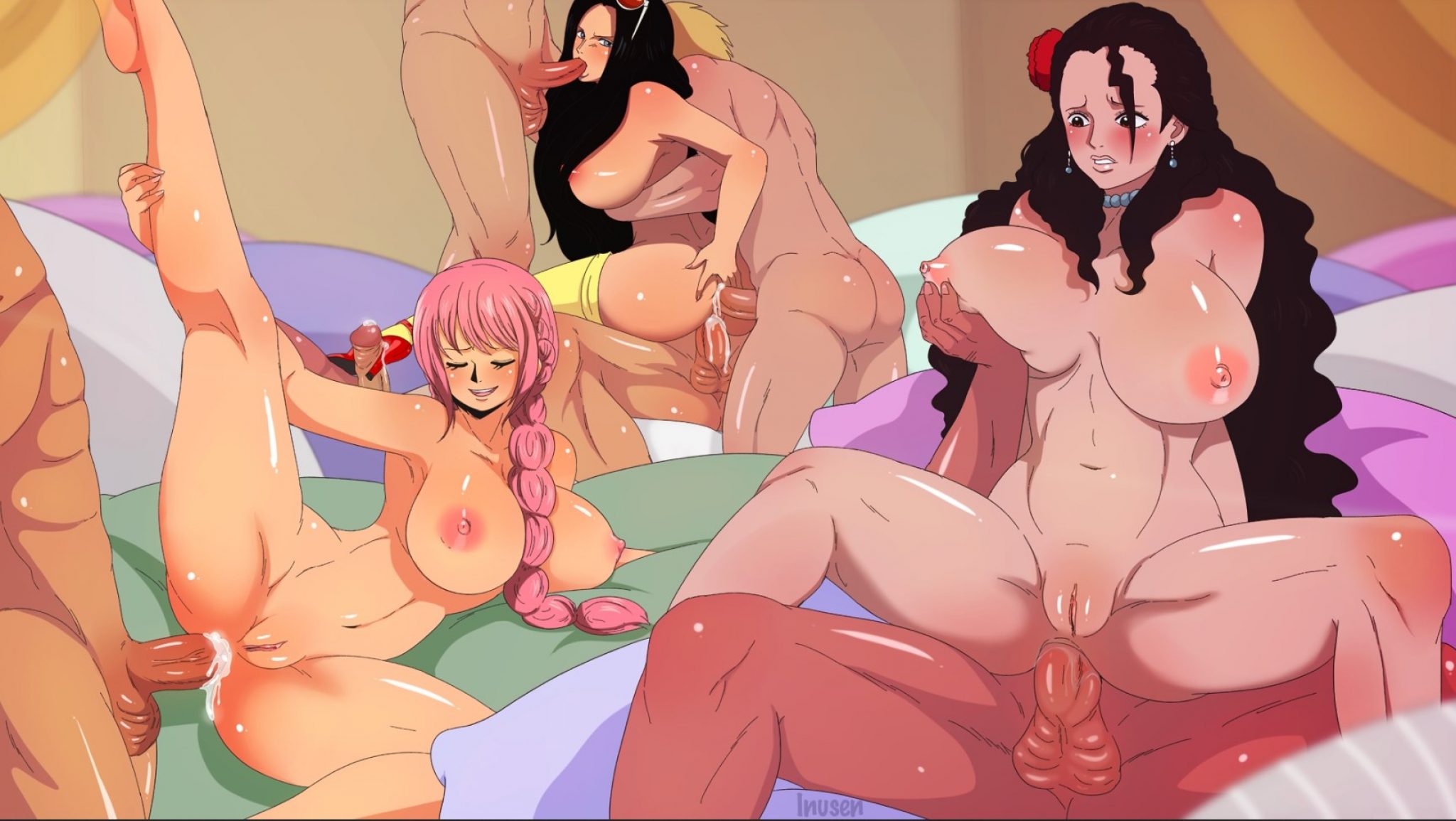 Fap Titans : Shop
Fap Titans is a free porn game, but you can use real money to progress faster in the game and unlock exclusive content. Fap Titans offers you various packs, characters, chests and boosters in exchange for your money.
The Diamonds
Diamonds are the premium currency in Fap Titans. It is a very versatile currency that allows you to get a lot of things in the game. For example, you can respawn without losing any progress on the current game. Diamonds on Fap Titans also allow you to buy items such as Boss chests, Hero promotions and chests, Essences, Master Gems, Boosts, etc.
In short, as you can see, Diamonds are very useful to advance in many aspects of the game. Fap Titans offers five different Diamond packs to suit all types of budgets. Diamonds are often on sale or available in packs.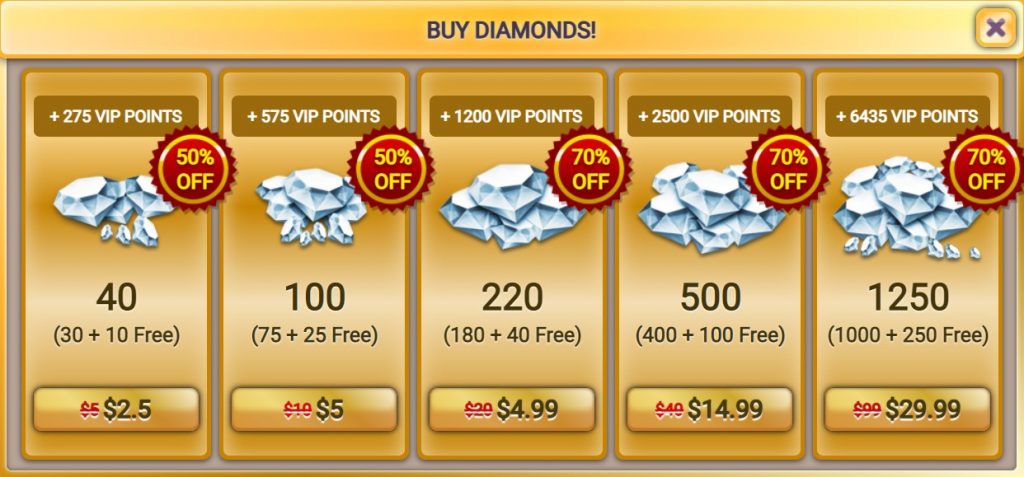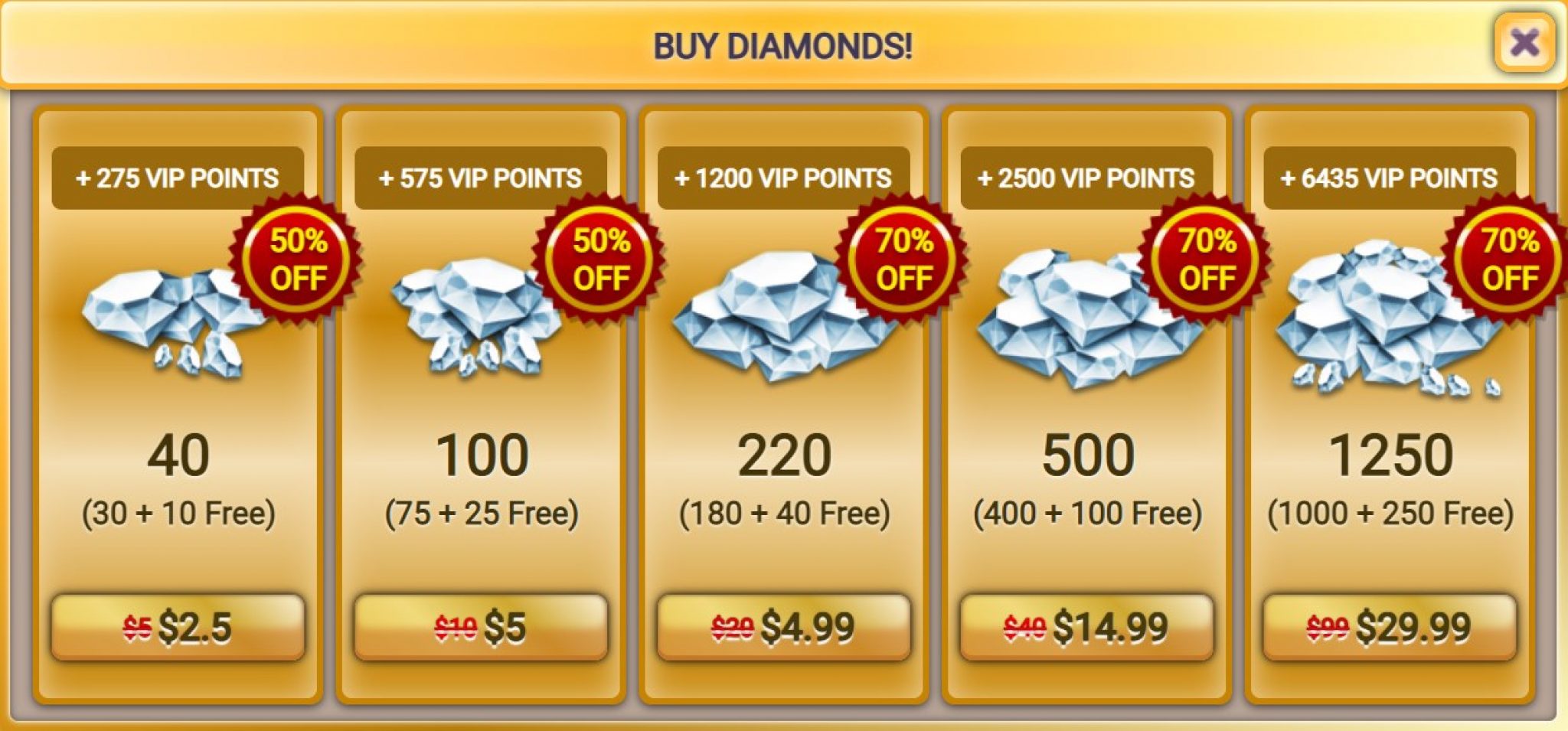 The Packs
Fap Titans regularly offers Packs, limited time paying offers. As soon as you register, Fap Titans welcomes you with two welcome packs, a Novice Pack and a King Pack. These two packs allow you to unlock characters, obtain gold and increase your damage. A good start to your adventure on Fap Titans.
More rarely, you will also see the appearance of so-called "Rare" packs. These packs feature exclusive characters that you can't normally get. For example, the Zettai Bowcon Rare Pack allows you to get the Bowcon character, based on the famous "Bowsette" (Bowser's gender swap) and 1,250 Diamonds.
If you want to put money into Fap Titans and spend it in the most intelligent and economical way possible, we strongly advise you to take an interest in the different Packs that the game offers. They are interesting offers and will make you progress very quickly in your adventure.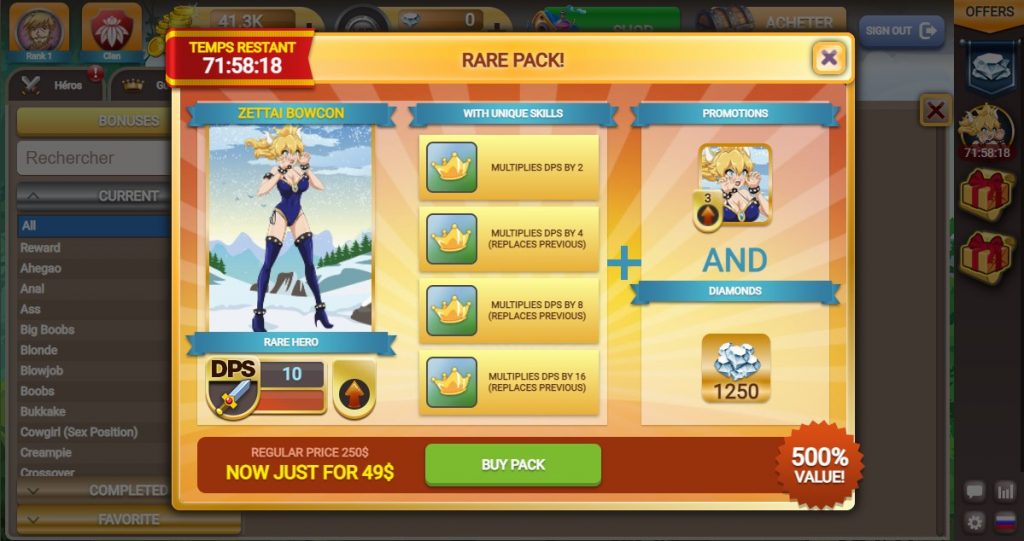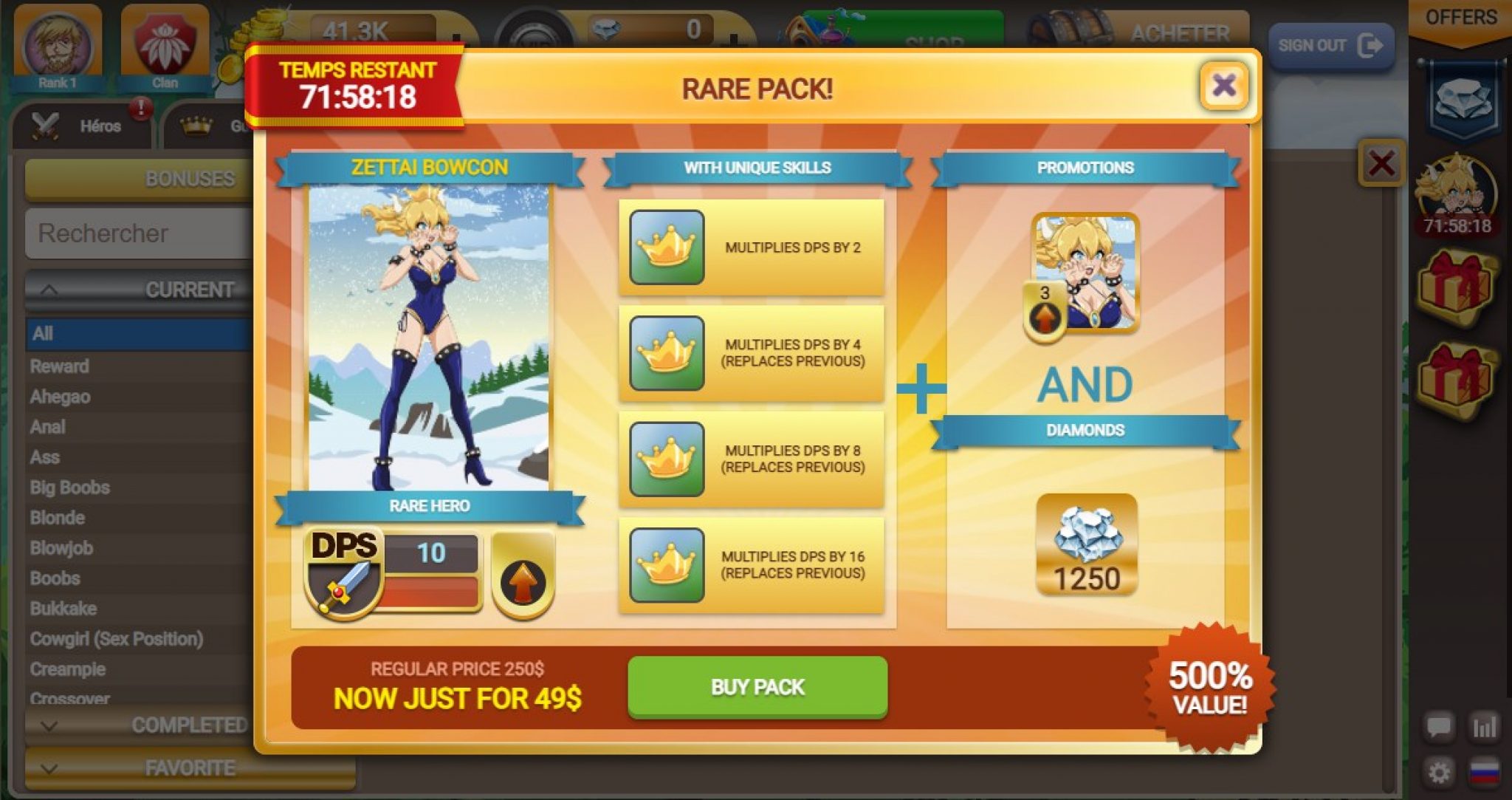 Fap Titans: Advantages and Disadvantages
Fap Titans is a very good browser porn game with several pros and cons. Here are the qualities and faults of the game that we have noticed.
Benefits
Easy to handle
No downloads
Free registration
Hentai graphics
Regular updates
Mobile compatible
Disadvantages
A lot of farm
No mobile app
F.A.Q
Here are the most common questions about Fap Titans:
Can I play Fap Titans for free?
Fap Titans is a free porn game. You can play and register to Fap Titans for free.
Is Fap Titans available on Smartphone?
Of course, you can play Fap Titans directly on the browser of your phone or tablet. However, the porn game does not have an app that would allow you to download it.
Is Fap Titans downloadable?
No, there is no application to download Fap Titans. To play it, you just have to launch the porn game on your browser.
Fap Titans : Our Conclusion
Fap Titans is a game that is sure to please Hentai fans who want to relax. The gameplay is fun and the hentai images that you can unlock are really hot. More than a simple clicker porn game, the management game side that Fap Titans offers us adds a little freshness compared to other Idle Games.
To sum up, besides being a very good porn game, Fap Titans is an excellent Idle Game. The graphics may not be exceptional, but the hentai porn images that the game allows us to unlock are exceptional. You can enjoy the Fap Titans adventure for free so if you are interested in the game, don't hesitate.