Are you looking for a 2d porn game or 3d available on Steam? We've tested thousands of different porn games, on all platforms. Today we bring you our top 10 best porn games on Steam.
However, even though it is not available on Steam, we recommend that you test Adult Online Play the best game of the moment !

Adult Online Play
You want to play a porn game but none really meets your expectations? Then you haven't played Adult Online Play yet. This porn game has the particularity of meeting all your requirements, even the most specific. Fuck women with huge asses, tiny breasts or simply fuck a video game character you fantasize about. Take a look at this article to find out more about everything Adult Online Play has to offer.
Meltys Quest
16.30€ on Steam
Meltys Quest
Meltys Quest places you in the shoes of Princess Meltys, a young blonde woman with tanned skin, who spends her time enjoying the luxuries offered by her noble status. But while she's enjoying herself, her life is turned upside down when the infamous monster army of the Grolido Empire invades her kingdom. She decides to embark on an adventure in the hope of restoring her kingdom.
Meltys Quest is a JRPG created with RPG Maker. Graphics are not its strong point, and the manga-style drawings may not appeal to everyone. However, despite its sometimes simplistic design and storyline, the game has a certain charm that attracts attention, and players inevitably become invested in the story and characters. The basic version is censored due to Japanese laws, but it is possible to download a patch to remove the censorship.
Genres Fantasy, JRPG, RPG, RPG Maker, Anime, Hentai, Adventure, Solo
Treasure of Nadia
12.49€ on Steam
Treasure of Nadia
Adventure awaits you in Cape Vedra, a city of treasures, mysteries and beautiful women! This epic, story-rich experience features over 2,500 animated scenes (most of them sexy) and a vast world to explore, filled with treasures, intimate encounters and a multitude of exciting secrets and mysteries to uncover.
The story follows a young man living in his father's shadow and eager to become a treasure hunter. On your adventure, you'll discover hidden caves (of all kinds, if you know what I mean 👀 ), ancient temples, and have the opportunity to win the affections of 12 ravishing women.
The follow-up to Lust Epidemic, this title also continues to explore the mysteries surrounding the incident at Saint Dame University and the business activities of Amanda Bancroft and Valerie Faye.
Nadia's Treasure is full of drama, desire and intrigue. A one-of-a-kind experience!
Genres Adult, 3D, Point & Click, Visual Novel, Adventure, Solo, Mystery, Comedy, Drama
コイカツ! / Koikatsu Party
49.99 € on Steam
コイカツ! / Koikatsu Party
Koikatsu Party is a customizable 3D romance simulator developed by Japanese studio Illusion and available on Steam. It's a translated version of Illusion's Koikatsu game, with all menus translated into English. It is not rated, but is labeled as an Adults Only game on Steam.
This game is an excellent dating simulation, and I'd recommend it to anyone over the age of 18. It offers many character creation possibilities, allowing you to fill the school with all your favorite waifus! Don't forget the special patch and the Hentai patch to remove censorship and add more... spice to the game!
There are many guides on how to get all this on Steam or other parts of the web! You can create your favorite comic book or anime character, or check online to see if anyone has already done so. Also, if you already own a virtual reality headset, the VR version is probably more worth your while.
Genres Adult, Hentai, Personalization, Anime, Simulation, Encounter, Sandbox, Solo, Visual Novel
Quickie: A Love Hotel Story
16.79€ on Steam
Quickie: A Love Hotel Story
Just before graduation, you learn that the family business is about to close. In a last-ditch attempt to keep it open... you turn it into a love hotel! But why is the hotel manager behaving so strangely? And what's happened to the family business?
Unravel the mystery in this love hotel story! Research new ideas and build new rooms to earn money and expand your business across Tokyo! Meet romantic characters, spend time with them, give them gifts and watch their story unfold! Share intimate moments in a varied selection of hotel rooms!
You'll have the opportunity to meet many women when you run your love hotel. To seduce them, you need to gather clues that will enable you to offer them gifts suited to their individual tastes.
Genres Adult, Hentai, Management, Anime, Simulation, Dating, Solo, Graphic novel
Daughter of Essence
16.99€ on Steam
Daughter of Essence
The biggest and most powerful empire in the world wants to capture you at any cost. Its enemies want to control you for their own purposes. The world itself seems to want you dead. You just want to be a normal girl.
Complete the quests and take on the bad guys! There's a lot of text. So much so that Daughter of Essence resembles a visual novel. You'll spend a lot of time talking to NPCs and getting from point A to point B. To make sure you don't miss anything, it's a good idea to talk to all the NPCs at least twice between each day or as you progress through the main quest.
What you do and say matters: the story will unfold according to your decisions. Sometimes, you'll have no choice but to fight. Although combat is turn-based, the effectiveness of your attacks is based on real-time mini-games. This makes each battle a little more dynamic than in a traditional turn-based game.
Daughter of Essence is well worth the price. It's a huge game, with dozens of hours of scripted, branching content. To be honest... . it's the kind of game that sets the bar a little too high when I compare it to other RPGs I've played. However, it's more of an RPG than a pornographic game; there are sex scenes, of course, but they're only a short part of the gameplay.
Genres : Hentai, Nudity, RPG, Fantasy, Adult, Multiple Choice, Multiple Ends, Pixelart, Solo, Anime
24.99€ on Steam
Succubus Cafe
You'll meet three girls on your excursion to this strange café that only opens at night: Lilith, Eiseth and Alice.
These three young women are determined to satisfy their customers, whatever the methods they use. You can be sure you'll leave Succubus Café having had a wonderful experience. When you visit Succubus Café, you choose one of the three girls to serve you. Everything from her outfit, including accessories, hair decoration and even her make-up can be customized in advance.
The quality of the sex scenes is this game's strength, despite its lack of diversity in the female cast. What's more, the lack of a story mode may turn some people off, but at least the game knows what it is: a game for adults. The game is highly customizable during its sex scenes, with a wide variety of positions to choose from.
Genres : Adult, Nudity, 3D, Simulation, Customization, VR, FMV
Cloud Meadow
16.79€ on Steam
Cloud Meadow
Cloud Meadow is a unique game inspired by the famous Stardew Valley game (it's a bit of a naughty version of the latter), combining agricultural simulation, RPG and visual novel.
As a pioneer exploring unknown lands, you must set up a farm, breed and mate with anthropomorphic monsters while fighting poachers threatening the fragile ecosystem of this fantasy world. The game is distinguished by its fluid animation, offering sex scenes of breathtaking quality and diversity. Cloud Meadow offers an incredible erotic experience and promises a full release rich in content. A game worth every penny invested.
Genres Adult, Nudity, Hentai, Farm simulation, RPG, Adventure, Action, Solo, Fantasy, Romantic, Anime
HoneySelect2Libido DX
61.99 on Steam
HoneySelect2Libido DX
Honey Select 2: Libido Deluxe is a love letter to sex. Play with high-quality, fully customizable characters in every conceivable situation. From romantic candlelit sex to the most specific sexuality, Honey Select is sure to satisfy!
HS2 DX is one of a kind. Nowhere else can you find such detailed, customizable and explicit character models. Best of all, we offer a wide variety of situations you can experience with the partner of your choice, from romantic evenings to more unusual adventures. Whatever you want, we've got it - and pants are optional!
With HS2, you can recreate your favorite licensed characters and put them in... unusual situations. If character creation isn't your forte, you can also download other players' creations. With Honey Select, you can easily bring anime characters to life in highly suggestive settings.
Genres Nudity, Adult, Customization, Simulation, 3D, Hentai, Dating, Anime, Graphic novel, Interactive adventure, Romantic, Solo, VR
Being a DIK
11.59€ on Steam
Being a DIK
Being a DIK, Dr Pinkcake's new game, while an improvement on Acting Lessons, has its strengths and weaknesses. The story attempts to rival top-notch games such as Witcher 3, but this comparison may seem exaggerated to some.
The game's narrative approach is detailed, offering a degree of immersion, although the visual novel format may not appeal to everyone. The game's emphasis is on romance, and certain scenes, such as the one with Bella, stand out. Player choices can influence the story, and some characters, like Derek, add humor. The music, though carefully selected, could sometimes seem disconnected or overdone.
Genres : Nudity, Adult, Graphic novel, Multiple choice, Romantic, Realistic, Solo, Drama, Humor, Comedy
Robolife-Days with Aino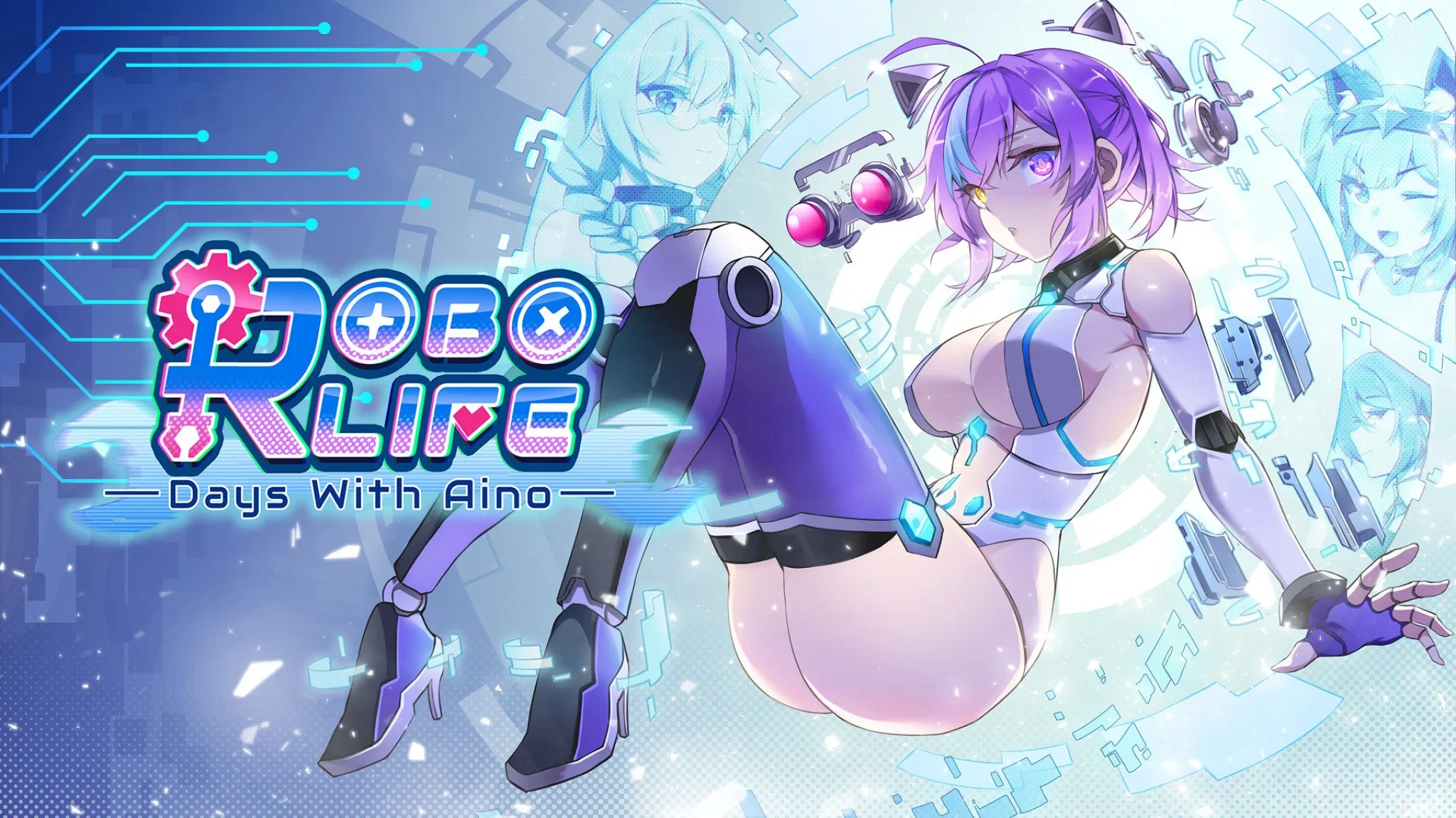 12.49€ on Steam
Robolife-Days with Aino
Robolife Days with Aino is a hybrid game between visual novel and management simulation, distinguished by the quality of its art. The player takes on the role of a technology student who repairs an android named Aino, only to discover that she has lost her memories.
The story is light, with some humorous moments, notably when Aino discovers the world. There are three different itineraries, with varying endings depending on the player's choices. The main gameplay is to manage Aino to accomplish tasks and earn money to buy spare parts. Graphics are impressive and detailed, although the NSFW scenes are not animated.
The soundtrack is adequate but lacks any striking melodies, although the dubbing adds to the experience. In conclusion, this is an exceptional game, both visually and narratively.

Genres Hentai, Adult, Nudity, Robots, Graphic novel, RPG, JRPG, Turn-based, Comedy, Drama, Cute, Multiple endings, 2D, Cute, Solo, Humor, Independent